Below is a list of various reasons why many guests of ours prefer to do business with us over our competitors.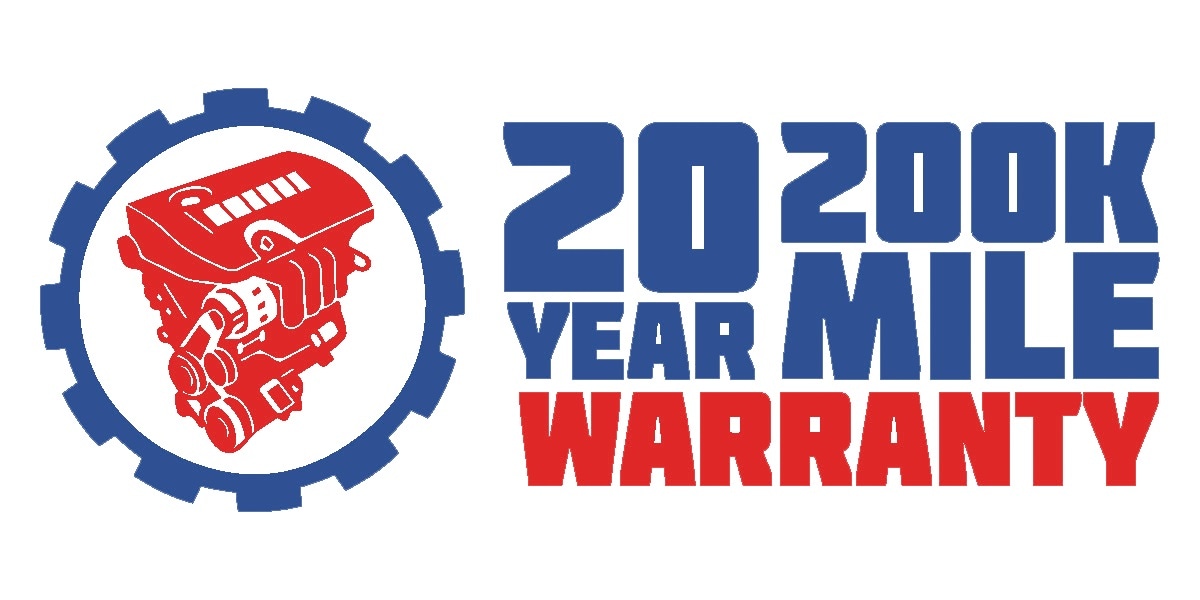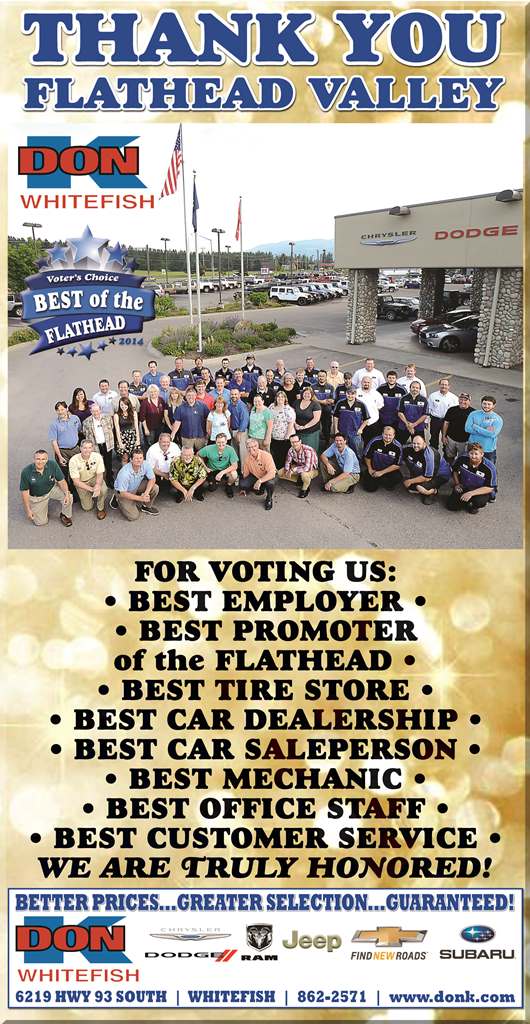 Service / Parts
  1. Open 5 days a week.
  2. Free shuttle service Monday - Friday. Tuesday - Friday for Kalispell and C-Falls
  3. ASE and factory trained technicians and factory trained advisors.
  4. Everyday low prices.
  5. We sell tires for all major manufacturers at tire store prices.
  6. Free tire rotation and free alignment checks .
  7. OEM and after-market parts for all three manufacturers.
  8. 12 month 12000 mile parts and labor warranty recognized at all dealers across The United States.
 9. Full detail shop with excellent pricing.
 10. OEM and aftermarket accessories. OEM accessories that are installed within the first 12 months of new carry a warranty that is equal to the manufacturers base warranty 3/36.
 11. Open until 5:30pm every day for convenience.
 12. Loaner and rental cars for customers.
 13. Services on appointment and online service scheduling.
 14. We provide quality parts and accessories that are designed specifically for your vehicle at a fair price which are backed by the manufactures warranty.
 15. And we have a friendly Service/ Parts staff here to help you.
  Body Shop
        1.       Here at Don K Body Shop we care about our customers and their vehicles
        2.       We take pride in our work and strive for excellence.
        3.       We are rated number one with most insurance co.
        4.       Our techs are ASE certified and trained in I-Car platinum level. They are always in training with GM, Chrysler, Dodge, Jeep, Ram and Subaru
        5.       Our Body Shop is locally owned and community involved.
        6.       We fix your vehicle right the first time.
        7.       We will work with all insurance companies.
        8.       We have state of the art shop equipment.
        9.       We have a top of the line art spray and bake booth featuring BASF top quality paint.
        10.   We work for you and your insurance company.
        11.   We are highly rated by our customers.
        12.   We give accurate estimates of the damage to your vehicle.
        13.   We restore your vehicle to pre-accident condition.
   Sales
        1.       We have a 3 month / 3,000 mile powertrain warranty on all qualifying pre-owned vehicles.
        2.       72 Hour / 150 mile no question exchange policy on all pre-owned vehicles.
        3.       Best looking guys in the Flathead.
        4.       Professional, friendly and helpful Sales Staff
        5.       Wide and diverse inventory featuring new Chevrolet, Chrysler, Dodge, Jeep, Ram and Subaru.
        6.       Along with a vast array of used vehicles featuring virtually every make and model.
        7.       Upfront, no gimmick pricing and a transparent buying experience.
  8.    Community involved Sales Department.