Contact us for Pricing and Availability
Call us at (888)801-5449 to contact our helpful Service Department or reach us via our Online Contact Form

'' ATTENTION "
DODGE, RAM TRUCK OWNERS
2002 - 2012 WITH THE 5.9L OR THE 6.7L CUMMINS TURBO DIESEL ENGINES.
YOUR INJECTORS ARE AT RISK !!!
THE ORIGINAL FUEL FILTER FOR YOUR TRUCK IS NOT SUFFICIENT WITH THE FUELS OUT THERE TODAY TO KEEP DEBRIS OUT OF YOUR FUEL SYSTEM. EXCESSIVE DEBRIS WILL CAUSE INJECTOR FAILURE AND HIGH COST REPAIRS.
THE SOLUTION IS TO INSTALL A FACTORY FRAME MOUNTED SECONDARY FUEL FILTER SYSTEM ON YOUR TRUCK THAT WILL PROVIDE THE ADDED PROTECTION YOU NEED TO KEEP THE INJECTORS AND FUEL SYSTEM CLEAN.
THE SERVICE INTERVALS WILL REMAIN THE SAME FOR BOTH THE ORIGINAL AND SECONDARY FUEL FILTER. EVERY 15000 MILES, 400 ENGINE HOURS, OR 12 MONTHS WHICH EVER COMES FIRST.
" IMPORTANT"
IF YOUR VEHICLE IS STILL UNDER THE FACTORY WARRANTY AND THERE ARE SIGNS OF CONTAMINATION IN THE FUEL SYSTEM AND/OR THE USE OF AFTERMARKET FILTERS, CHRYSLER WILL VOID THE WARRANTY ON YOUR DIESEL WARRANTY COVERAGE.
"DON'T TAKE THE RISK"
PRICE TO INSTALL 6 NEW INJECTORS AND CLEAN FUEL SYSTEM  $6500.00
PRICE TO INSTALL THE ADDED OEM FACTORY PROTECTION.
2003 THRU 2009     $680.00
2010 THRU 2012  $880.00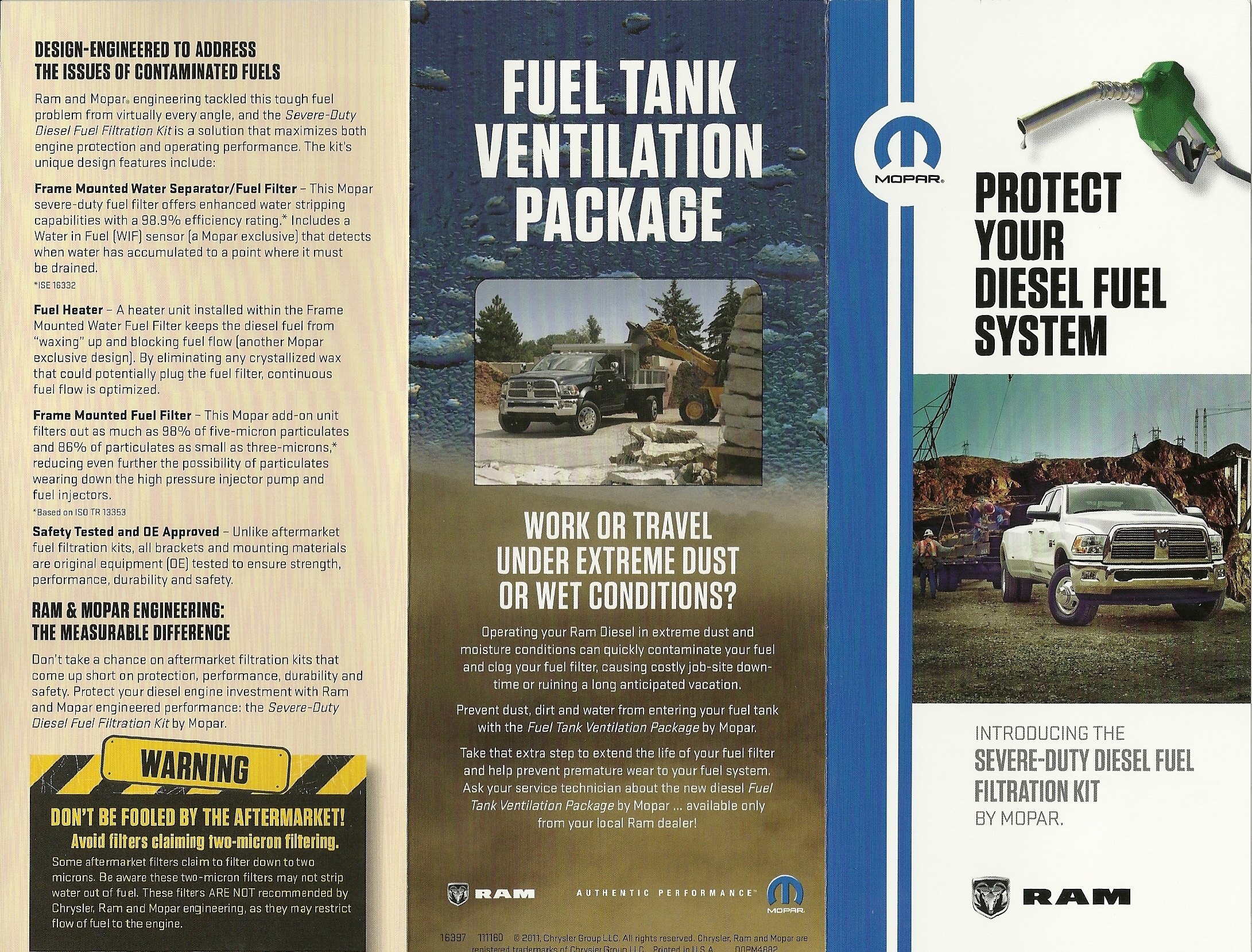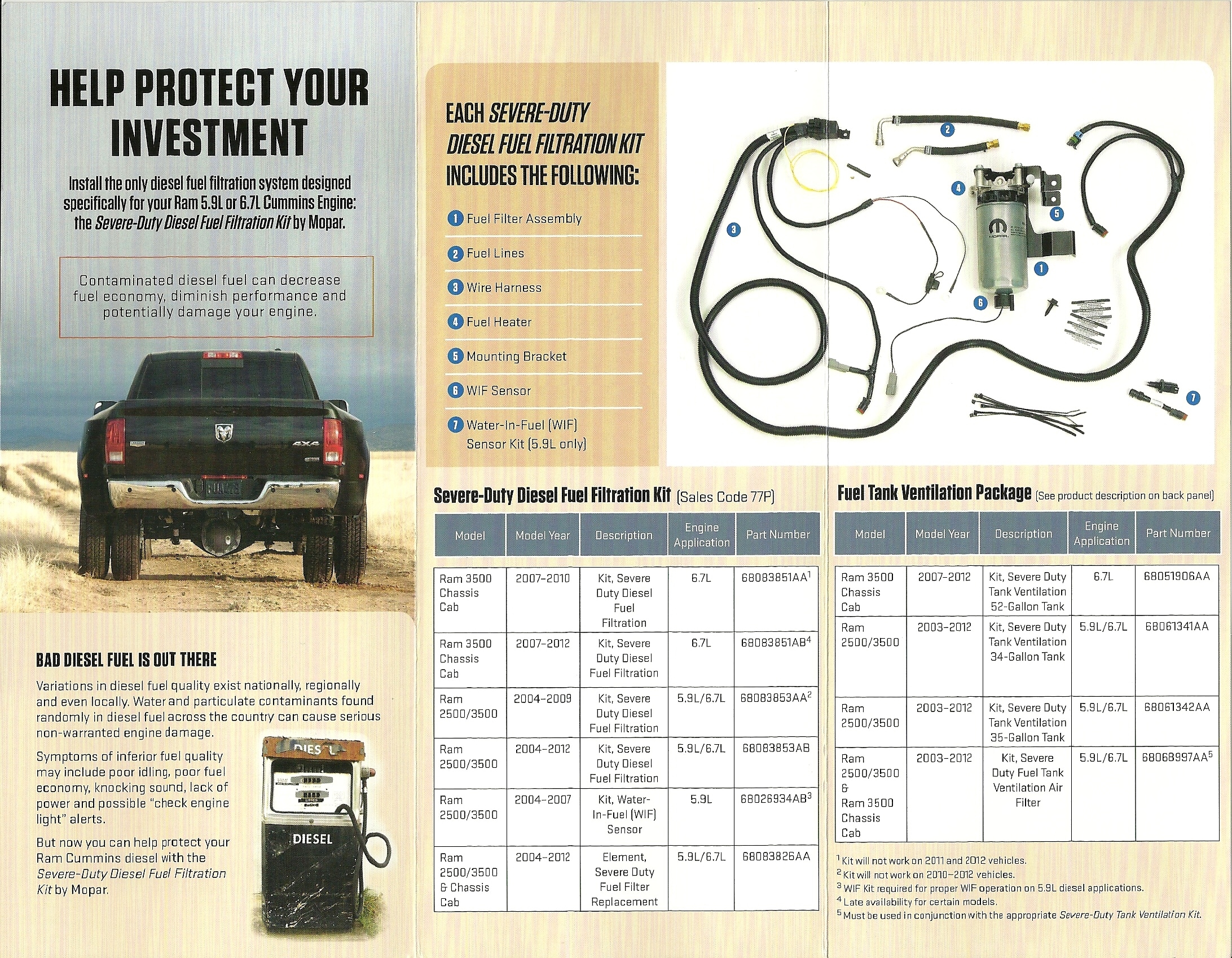 Call us at (888)801-5449 to contact our helpful Service Department or reach us via our Online Contact Form


Contact us for Pricing and Availability